New Hours
Starting May 23rd, we will be closed Sundays.
We have decided to give our personnel some much-needed downtime.
This was a very difficult decision, but during these trying times we have been extremely busy and very understaffed.
Our new hours will be Monday thru Saturday from 8:00 A.M. to 10:00 P.M.
Delivery hours will be from 11:00 A.M. to 9:00 P.M.
Thank you for your continued support, we truly appreciate it!
All orders pickup and delivery MUST be called in.
We do not accept orders via fax or email. We understand it is difficult to get through, but unfortunately that is the only way to order.
Covid - 19 update - May 20, 2020
Although we can open our doors to foot traffic, we have decided it is in the best interest of our employee's and customer's not to. We are only allowed to have 5 people in the store at a time. We feel it would be difficult to practice social distancing with people in the store as we are trying to fill orders for drive-up customer's In addition, we feel people would come in and order and wait for their order preventing others from coming in.
EVEN THOUGH OUR DOORS ARE CLOSED, WE ARE STILL HERE TO SERVE YOU!
You can call in an order and pick it up at our drive-up window.
We are still delivering although we ask everyone to meet us outside your home or business for contact free delivery.
Our order/pick-up window is complete. It is located to the left of the entry way door. You will be able to walk up to the window and place an order and go back to your vehicle to wait for it. We have a PA system and will announce when orders are ready.
Please remember to practice 6 foot social distancing.
As always, thank you for your patronage and stay safe in these troubling times.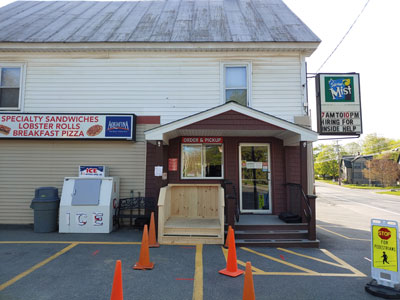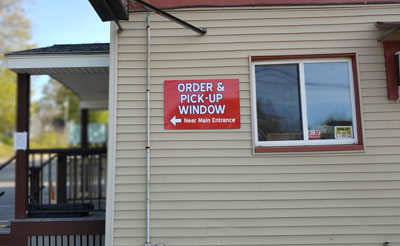 We are currently hiring drivers. Please apply at the store.
Introducing a new sandwich ~ The Bobby G

Pepperoni, bacon, ham, salami, tomato, onion, hot pepper relish, swiss cheese and mayonnaise on a Spukie Roll $8.99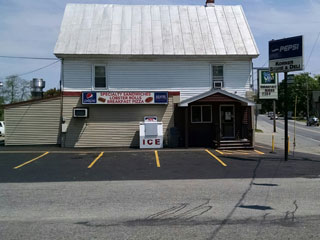 The Korner Store has been a family owned business in Oakland, Maine since 1983. Our store is conveniently located on "RT# 137" (45 Oak Street) the gateway to the Belgrade Lakes. We invite you to stop in on your way home or while you are enjoying our Maine Summers at one of our many Lakes in the area.
We are especially known for our signature sandwich, the Lobster Roll. Be sure to try one, you won't be sorry!

The Lobster Roll isn't for you? We offer a wide variety of other quality food items as well including Wheat Dough Pizzas. We have something to meet everyone's appetite. Be sure to check out our menu.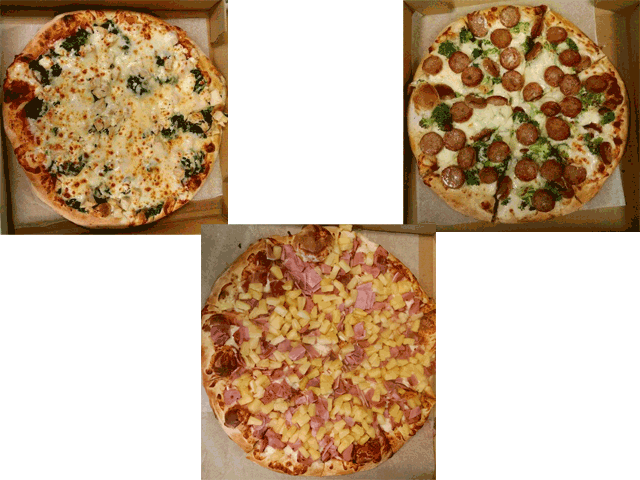 Our large selection of ice cold beverages ~ including beer, wine, milk and soda.
For your convenience we also carry many grocery items as well as chips and pastries!
Our goal is to give our customer's good food and friendly service. Stop by and try for yourself!
Be sure to get your Messalonskee Tee Shirts and/or Korner Store apparel!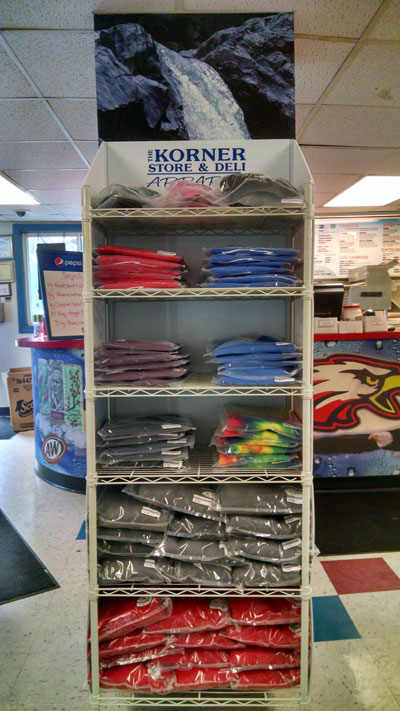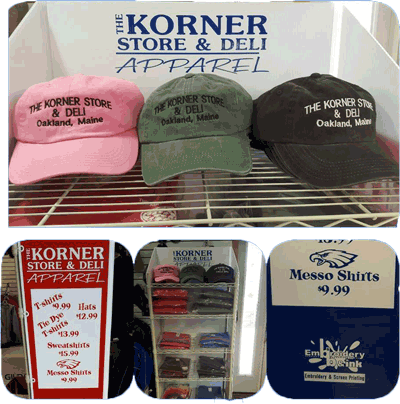 Messalonskee Tee Shirts come in Medium, Large or Extra Large in royal blue and red.
Korner Store apparel....
Tee Shirts come in Medium, Large or Extra Large in black, maroon, royal and tie-dye.
Sweatshirts come in Medium, Large or Extra Large in red and charcoal.
Ball caps come in pink forest green and black.